Natural Wine Co Wines - Back in Stock
Hi
Good news we now have the following wines back in stock - Natural Wine Co Pinot Rose 2021, Natural Wine Co Sauvignon Blanc 2021, Natural Wine Co Pinot Noir 2021, Natural Wine Co Chardonnay 2020. Our Natural Wine Co Pinot Gris and Wrights Estate Chardonnay are still sold out, we hope to have them available in a few weeks or at the beginning of August. Our Wrights Reserve Chardonnay 2018 is still available and last month won Gold at the NZ Organic Wine Awards.
We have not had a chan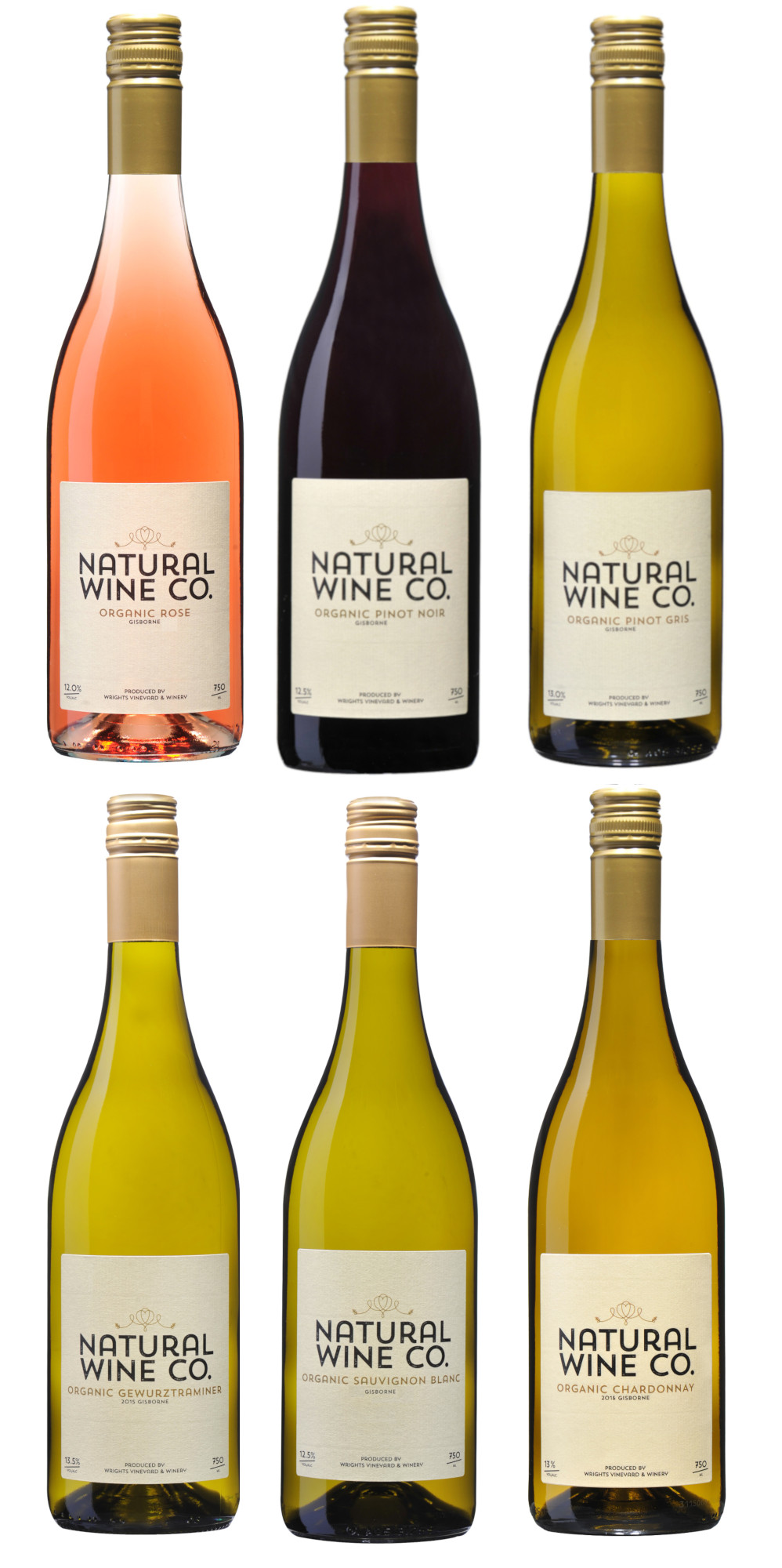 ce for independent reviews of our wines, but hope to do this over the next few months; we will keep you posted. As you know our wines are certified organic, low allergen and our Natural Wine Co range of wines are made with the principles of natural wines.
Just an update on our stocking with DC. It sounds like our Sauvignon Blanc and Chardonnay in the future will have to be ordered direct through the Exchange from us. The other wines are still available from DC. Yes a little bit more mucking around, sorry about this, but it is out of our control. All orders direct from us come in 12 packs, NOT 6 packs. Pricing for wines direct from us are line priced at $13.50 plus.
We also still have Julie our Sales Agent, looking after all the stores in the South Island on our behalf.
We have our wine tasters available to do tastings in the Christchurch and Dunedin region. If you are interested in us supporting the product more, please drop us an email info@PROTECTED or call 027 656 8222. We also no longer have a land line only cell.
Our Full range and Article Numbers are -
Natural Wine Co Pinot Rose 2021 (9421015050193) Article # 3284192
Natural Wine Co Pinot Gris 2021 (9421015052227) Article # 3240230 - SOLD OUT
Natural Wine Co Chardonnay 2020 (9421015050230) Article # 3240229
Natural Wine Co Pinot Noir 2021 (9421015050155) Article # 3237646
Natural Wine Co Sauv Blanc 2021 (9421015050414) Article # 3237645
Geoff & Nicola Wright
www.wrightswines.co.nz
Home of Natural Wine Co
info@PROTECTED 027 656 8222