Now Available our Natural Wine Co Sauvignon Blanc 2017
Hi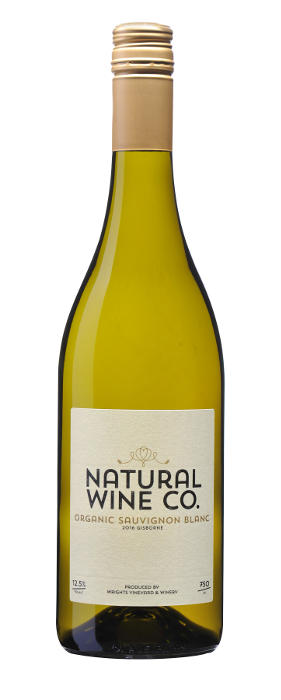 Exciting news we have now released our 2017 Natural Wine Co Sauvignon Blanc from Gisborne. Thanks for your patience we will be shipping indented orders this week.
As you know all our wines are certified organic and in the range is Pinot Gris, Chardonnay, Pinot Noir, Gewurztraminer, Sauvignon Blanc and Rose. Our wines are line priced at $12.95 -$13.50 plus per bottle and offer a great deal for 7 cases at $11.50 plus. We have been visiting some of the stores around the country and notice that our pricing is very competitive compared to other organic brands and general pricing of quality wines from smaller producers.
Our Wrights Reserve Chardonnay, has just been highly awarded in a competition with an embargo until August so we will keep it hush hush till then. Our Reserve chardonnay is priced $23.50 plus and Classic Chardonnay is $18.50 plus. We can do mixed cases of these exciting chardonnay's from the Chardonnay Capital of New Zealand.
Our Trophy winning Wrights Semillon 2015 is tasting great and still available at $23.50 plus, in 6 packs.
The style of our Sauvignon Blanc is fruit driven with typical passionfruit feijoa flavours. We have a sparkling acidity balanced with natural sweetness. Its always exciting to get some 2017 wines out nice and early.
We have just hired a new wine taster in the Canterbury/Queenstown region. If you are interested in instore tastings let us know. At present our Pinot Noir is rocketing out of our warehouse very quickly - which is great news. Our Pinot Noir has a retail price less than $20 and can be on promotion at around $16.99.
Look forward to your orders. As always we are keen for instore tastings, displays and promotions – keen to chat (06) 862 5335, 027 656 8222 or email info@PROTECTED.
Geoff & Nicola Wright
www.wrightswines.co.nz
Home of Natural Wine Co
info@PROTECTED (06) 862 5335, 027 656 8222