Feeling Inspired
Hi
Here is an update on our current wine catalogue as follows -
For those that are new to our wine region – Gisborne is NZ's Chardonnay Capital – you need some of our Chardonnay on your shelf -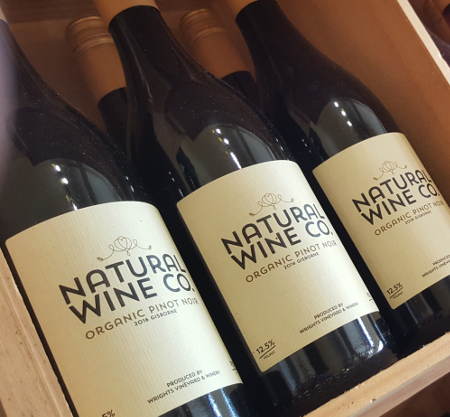 Our Wrights Chardonnay – comes from one of the best appellations, Ormond Valley, nestled in amongst lime stone hills, hottest day time temperatures and coolest nights, give these wines lovely flavour and great acidity structure.
We have two wines in this range our Classic $18.50 plus (aged in 2 year old oak, partial malo) and Reserve Chardonnay $23.50 plus (aged in new oak, full malo).
If you wanted to keep your customers inspired – we have NZ's only 5 Star Orange wine, under our Wrights Fume Blanc $18.50 plus. Sauvignon Blanc skin fermented for 30 days, then barrel aged for 9 months – made like a red wine.
For the top shelf we have something special our Wrights Late Harvest Semillon, trophy winner and awarded two 5 stars. This is a goodie at $23.50 plus.
All our wines are certified organic. We have our Natural Wine Co range available in 6 sku's Chardonnay, Pinot Gris, Pinot Noir, Sauvignon Blanc, Gewurztraminer and Rose, at a great price of $12.95 plus and all line priced.
Its easy to order drop us an email info@PROTECTED or contact us on (06) 862 5335 or Geoff on 027 656 8222.
Food show season is just about to start, with our first food show this year is the Great NZ Food Show at Hamilton Claudelands Event Centre. This is where we market our wines and recommend your stores as outlets.
Geoff & Nicola Wright
www.wrightswines.co.nz
Home of Natural Wine Co
info@PROTECTED (06) 862 5335, 027 656 8222