Award Winning Wines - Natural Wine Co and Wrights Range
Hi
Its been a busy month with visiting stores in Christchurch, Hamilton, Tauranga, Auckland and Wellington – the pre-vintage dash. It is great to see our clients in person and catch up, as we conduct a lot of business over the phone and via emails during the year.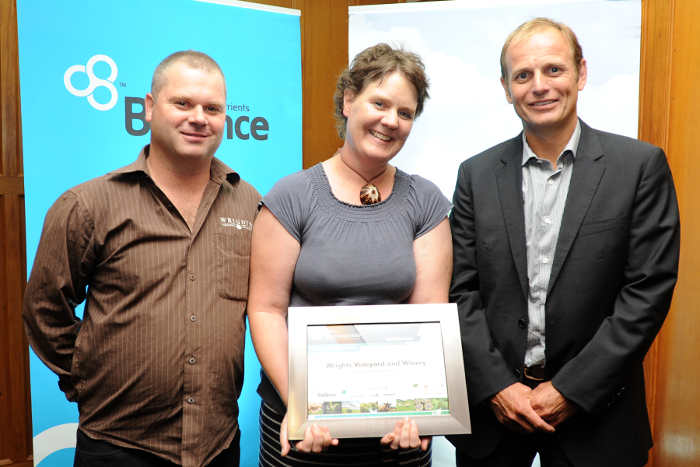 We are having fantastic results with displays to date. Our new tasters are now up and running in Christchurch and Wellington. We are still looking for two tasters in Auckland. Unfortunately, we had two leave in quick succession. We will keep you posted.
Once again our wines are receiving accolades from the wine writers, with our Natural Wine Co Chardonnay being awarded 4 stars by Sam Kim and Pinot Gris 4.5 stars by Yvonne Lorkin.
In our Natural Wine Co range we have Pinot Gris, Chardonnay, Gewurztraminer, Pinot Noir, Rose and Sauvignon Blanc. As always we have the great wine deal any 7 cases wine line priced at $11.50 plus. Individual case orders is fine for the smaller stores as well, but at the higher price point.
In our Wrights range we have NZ's only 5 star orange wine our Wrights Fume Blanc, which is gaining alot of attention. Our premium chardonnay's are going well with our Reserve and Classic selling well in stores. We have low stocks of our Wrights Reserve Viognier and Reserve Syrah - so if you wanted a top up of these please let us know. As always we advertise your store on our web site - so please ensure your stocks are topped up.
Our mission is to be the everyday Kiwi's organic wine of choice is gaining great momentum. We are getting some great online feedback from customers which is very rewarding for us.
If you wish to discuss tastings, displays and promotional pricing give us a call (06) 862 5335 or Geoff 027 656 8222 or email info@PROTECTED
Vintage is knocking on our door, so for the next month, Geoff will be busy with our harvest – exciting, crazy, mad times.
Our business, recently cleaned up at the Ballance Eastcoast Environment Farm Awards, being named a regional finalist and awarded the Harvest Award sponsored by Hill Laboratories. A feather in our cap to recognise our business model and sustainable approach.
Geoff & Nicola Wright
www.wrightswines.co.nz
Home of Natural Wine Co
info@PROTECTED (06) 862 5335, 027 656 8222