Complements of the Season
Hi
Another year is rolling around pretty fast - we have had some great 4.5 star reviews recently of our organic wines from Raymond Chan, Sam Kim and Yvonne Lorkin. We plan to hit the road in February to Auckland, Christchurch and Wellington - if you would like to sample our range let us know so we can arrange for a visit.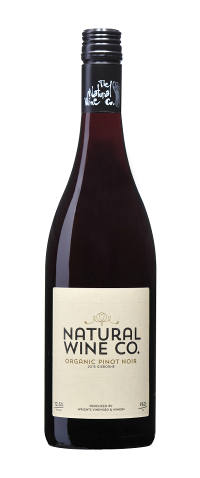 Here is a recent review from Sam Kim on our Natural Wine Co Pinot Gris 2016, 4 1/2 stars - "Organic fruit was harvested a little later than normal to enhance the fruit sweetness and then the juice was then left to soak overnight with the skins to extract a little more texture and complexity. Extended lees stirring during a ferment kickstarted with wild yeasts from the vineyard itself has added layers of interest to the nashi, apple and honeysuckle-soaked palate. Excellent length of flavour makes this a star. Clean, tangy and tasty."
In the Natural Wine Co range we have Pinot Noir, Chardonnay, Pinot Gris, Gewurztraminr, Rose and Sauvignon Blanc, all line priced. Our Rose, Chardonnay and Pinot Gris are selling really fast at present.
In our Wrights range we have our two stunning Chardonnay's = Reserve and Classic, which are going well around NZ at restaurants.
Also In our Wrights range we have our stunning Reserve Syrah, Viognier and Late Harvest Semillon which are nearly soild out. Plus we have our 5 star Orange Wine under our Wrights Fume Blanc available.
Orders can be emailed to info@PROTECTED or call to discuss (06) 862 5335 or if I am out in the vineyards - 027 656 8222,
Geoff & Nicola Wright
www.wrightswines.co.nz
Home of Natural Wine Co
info@PROTECTED (06) 862 5335, 027 656 8222