Mothers Day Just around the corner
Hi
Its been a while since we have touched base, just been busy with vintage, running a business and looking after a family.
I just realised its Mothers Day next week and we have a lovely Vintage Methode Traditionnelle to share with you. PS you don't need to be a Mother to enjoy this. I have loaded a great promo, normally $40 now $25 a bottle. Its been reviewed 5 stars last December by Raymond Chan wine reviews. Minimum order is 3 bottles, if you are rural please add the rural freight component. Just visit our web site to order - www.wrightswines.co.nz
We had another great vintage this year, we harvested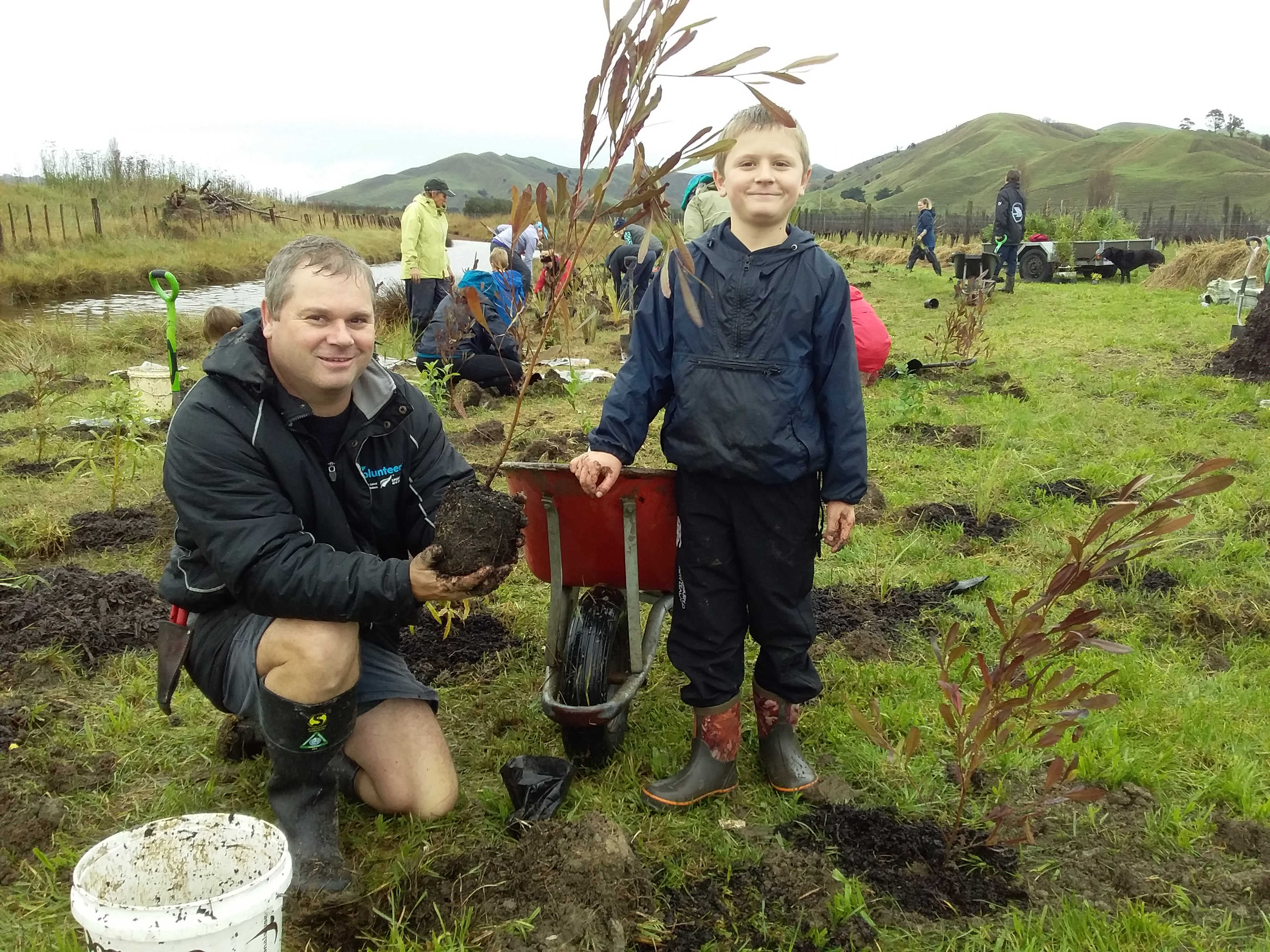 some great grapes. As you know we were unfortunate to be hit by late frosts last year and hail this summer which had the affect of less fruit. We will be releasing new wines this year, but our harvest was considerably lower than normal.
Some exciting news, if we are on to it in the winery this year, we intend to have a vintage release this year in the winery on the shortage day June 21st. We will keep you posted on how this goes.
Today we had a great day planting native trees on our vineyard, we are restoring a salt marsh estuary. We started last year in conjunction with the Womens Native Tree Project and every year we are extending the area.
We were lucky to have some great businesses help with sponsorship this year. We had Eastland Port, Trees Tairawhiti, Gisborne Herald and Womens Native Tree Project.
Thanks for your support, our wines can be purchased direct thought our web page - www.wrightswines.co.nz
Geoff & Nicola Wright
www.wrightswines.co.nz
Home of Natural Wine Co
info@PROTECTED (06) 862 5335, 027 656 8222