Another Crazy Wine Deal!
Hi
We have a nice surprise for you – we have found 14 cases of our Wrights Semillon Sauvignon Blanc 2014 – this is an exciting intense luscious style wine. The wine has lighter Sauvignon Blanc flavours with a rounder, softer body and aged in barrel to help bring out more flavours of hazelnut and pine needles. Crazy deal for this wine is $140 for a case (12 bottles), first in first serve – here is the link - Click to Order - Wrights Semillon Sauvignon Blanc 12 Bottles $140.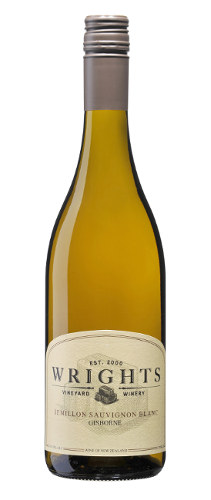 This is what the wine writers had to say - "The nose is softly full and ethereal with subtle and integrated aromas of cooked gooseberry fruit, tropical and green stonefruits, and nuances of savoury herbs. The bouquet builds in depth and unfolds gentle layers of interest. Dryish to taste and full bodied, mellow flavours of ripe gooseberries, nectarines and herbs are detailed with savoury stalky and nutty notes. The palate is fulsome and features a core of grainy phenolics and brisk, bracing, underlying acidity that forms a deep and driven line."
Also for those that wish to spruce up their wine rack this month we have our 6 Bottle Deal of our Natural Wine Co range for $99 – which includes – Natural Wine Co Pinot Gris, Chardonnay, Gewurztraminer, Pinot Noir, Rose and Sauvignon Blanc. These wines have fantastic accolades and certified organic.
We have some otther crazy deals through our web page – like our Wright Reserve Chardonnay 2015, which won Top 5 in NZ on sale. Plus we have our Natural Wine Co Chardonnay 2015 on sale, which is just about sold out as we are making room for our 2016. Check these deals out at our web site www.wrightswines.co.nz. You might notice some tartrates in our Natural Wine Co Chardonnay 2015 - quite normal these can settle out on less processed wines over time - in the industry they are known as white diamonds.
Other news, we are dusting off the cobwebs at our Cellar Door for our grand opening this summer being this Labour Weekend. We will be open Saturday, Saturday, Monday from 11am – 4pm with our gourmet pizza's, live music Saturday afternoon and of course our fabulous wines on tap!
Geoff & Nicola Wright
www.wrightswines.co.nz
Home of Natural Wine Co
info@PROTECTED (06) 862 5335, 027 656 8222