Natural Wine Co Organic Wine Range
Hi
We hope you are doing okay, sorry we have not been able to visit and catch up recently.
At present our business is one staff member down in the vineyard/winery, so Geoff has moved his attention to the winery and vineyard.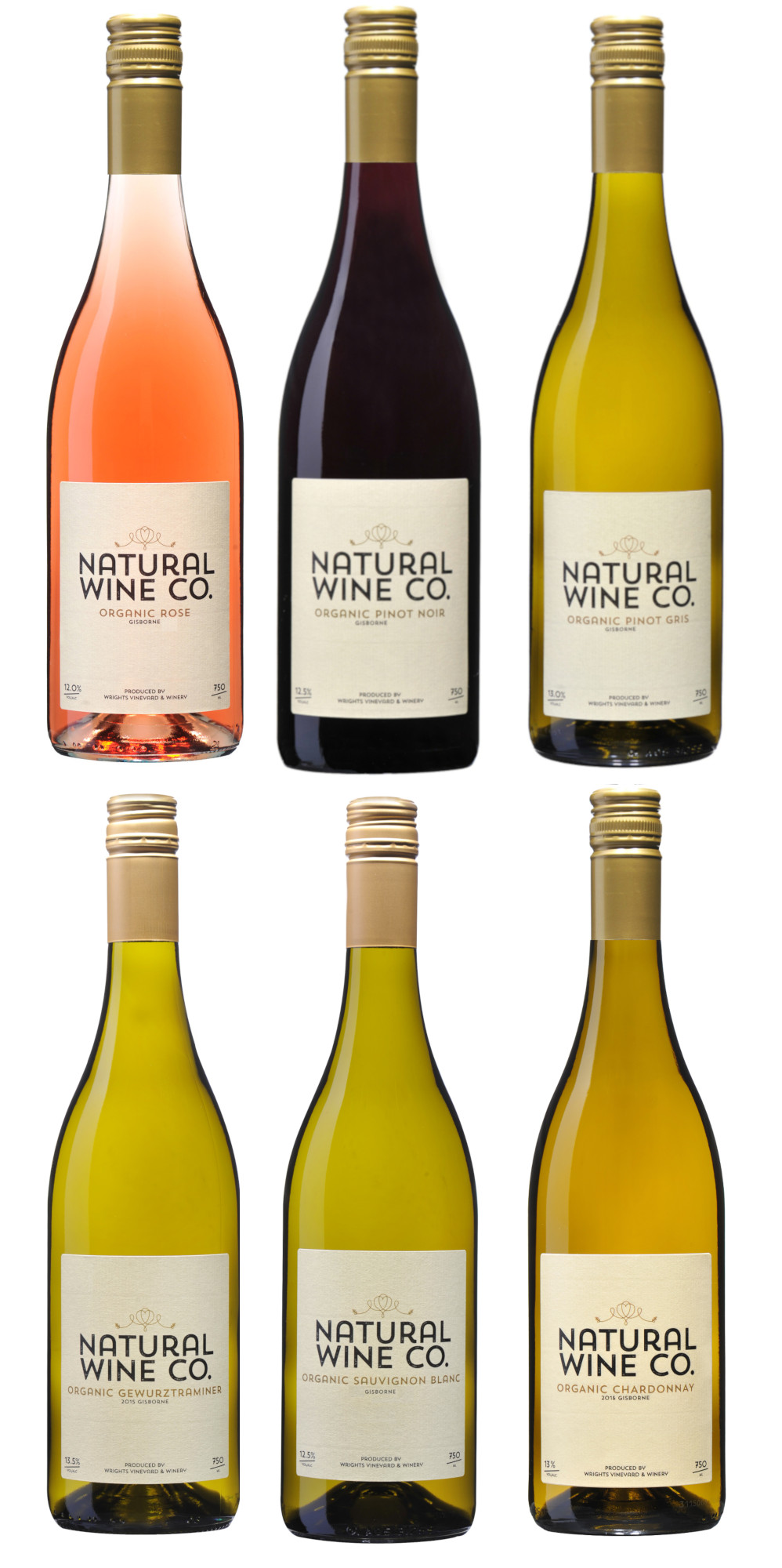 We are letting Julie look after you in person as she is our Sales Agent in the South Island.
As you know we have recently revisited our pricing. One of our main expenses is labour and we have seen a significant price increase in this area over the last 9 months. Plus for us to ship one case of wine to the South Island from Gisborne costs us $19 a box, this cost adds an extra $1.58 to each bottle, which we absorb at our end.
There is still stock in the DC which is available to grab at a lower price point and to do a warehouse withdrawal or scan back on – please check this. You might be-able to get some good deals here.
Our wines are tasting great, our full organic certified range under our Natural Wine Co range is -
Natural Wine Co Pinot Gris (Article 3240230, 9421015052227)
Natural Wine Co Chardonnay (Article 3240229, 9421015050230)
Natural Wine Co Pinot Noir (Article 3237646, 9421015050155)
Natural Wine Co Sauvignon Blanc ( Article 3237645, 9421015050414)
Natural Wine Co Pinot Rose ( Article 3284192, 9421015050193)
All our wines are line priced. With the new pricing set up, we envisage promotional pricing at $19.95 and off promotion at $21.95.
If you need anything from us, please feel free to contact us on 027 656 8222 – Geoff or email. We wish you well with the next few busy months.
Geoff & Nicola Wright
www.wrightswines.co.nz
Home of Natural Wine Co
info@PROTECTED 027 656 8222